Plastic Surgery Toronto
Reviewing the Top Plastic Surgeons Throughout Toronto & The G.T.A
 Plastic Surgery Toronto: Are You Considering Cosmetic Surgery?
When considering any type of Toronto plastic surgery it is vital you do your research on the surgeons in your city. This is the most daunting and time consuming part of finding plastic surgeons in Toronto as there are well over 50 different surgeons to choose from.This is why we here at Surgeons In Canada have created this plastic surgery Toronto review page to help alleviate your stress and free up your time by doing the research for you.
---

---
Our Recommendations For The Best Plastic Surgeon In Toronto
As we mentioned above, the time consuming activity of researching every surgeon one by one is the most important step to finding the right surgeon for you. To help speed up that process for you we have complied below 3 of the top plastic surgeons in Toronto. We base our recommendations on the number and quality of patient reviews from Ratemds.com. Ratemds.com is an industry trusted website that doctors and surgeons join and where their patients can leave reviews of the services and care they have received.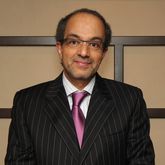 Dr. Mansour Bendago
Why We Chose Him:
Dr. Bendago has over 25 years of international surgical experience and has maliciously crafted his skills into what he considers his "Art". He has acquired a tremendous amount of surgical knowledge and is certified in the following professional organizations: American Society of Plastic Surgeons, American Society of Aesthetic Surgery, Canadian Society of Plastic Surgeons, Canadian Society of Aesthetic Plastic Surgery, Royal College of Physicians and Surgeons, Ontario Medical Association (OMA). His office is also state of the art, very contemporary designed, and comfortable. He also has a 4.9 Star Rating on Ratemd's from over 61 satisfied patients.
Areas of Focus: Breast Augmentation, Liposuction, Tummy Tuck, Breast Lifts, Brazilian But Lift, Labia Reduction, Vaginal Tightening, Hymenoplasty, Rhinoplasty (Nose Surgery), Mommy Make Over, Arm Lift, SmartLipo, Facelift, Ear Surgery, Facial Implants, Dermatology, and many more.
Here is one of his patient reviews.
2 months ago I had a breast lift with implants done by Dr Bendago, and he did a WONDERFUL job!!! The size is perfect and the scar is so smooth! He was so responsive to the many questions that I had after surgery and followed me through all my post operative appointments. Not only is he wonderful but so were all the nurses at the clinic. They were so friendly and I could tell they had an abundance of knowledge too! I would highly recommend him and the clinic to any considering having plastic surgery in Toronto.

Dr. Brett Beber
Why We Chose Him:
Dr. Brett Beber is a member of the Canadian Society of Plastic Surgeons and is licensed by the Royal College of Physicians and Surgeons of Canada. He also has completed the prestigious Plastic Surgery Residency Training Program at the University of Toronto which is a 5 year training program. Dr. Beber has also received multiple awards including distinguished awards for excellence in patient care, research & study, and teaching principles. He also has strict personal guidelines for to create perfect Aesthetic success for his patients and uphold strict safety standards. Dr. Beber is also on RateMds.com and has an excellent 5 Star rating from 83 happy patients.
Areas of Focus: Dr. Beber mainly focuses on cosmetic breast surgery, augmentations, breast lifts, breast reconstructions – body contouring, liposuction, and tummy tucks – facial aesthetics, eyelids, facelifts, and injectables.
Here is just one of the Patient Reviews he has received:
Breast Reduction/Breast Lift/Liposuction 33 year old: I found Dr.Beber through rate my MD, and definitely wasn't disappointed. I was lucky that my family doctor already had a referral to Dr.Beber as I have wanted this surgery for over 18 years! He made the whole process easy and comfortable, answered all of my questions, is very personable and his staff was always very helpful. He also made follow ups very convenient for me because I'm moving overseas, I will see him in a years time. I followed all of his advice post surgery and my results have been life changing. I'm so happy that now I can do my intense exercise program without stopping because of my heavy breast and can run with ease. I've not only gained my confidence back as well as my shoulder, neck and back pain have disappeared, I feel amazing in my clothes and I get so many compliments. I wouldn't hesitate to refer him to others who want to change their life and I have already recommended a family member and a friend to Dr.Beber. This has been the best decision I've ever made for myself. I can't thank you enough Dr.Beber!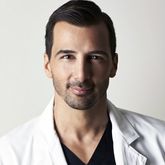 Dr. Dimitrios Motakis
Why We Chose Him:
Dr. Dimitrios Motakis is a graduate of McGill University, where he completed his medical degree (MD), his doctorate in medical research (PhD), as well as his residency in Plastic and Reconstructive Surgery. He is also a Board Certified Plastic Surgeon from the Royal College of Physicians & Surgeons of Canada (FRCSC). Dr. Motakis has years of experience in a variety of cosmetic disciplines and has a 5 Star Review Rating from 47 patient reviews on Ratemds.com. Here is one of his Patient Reviews from RateMds.com, it showcases his excellent patient care, patient trust, credibility, and technical surgical skill.
Areas of Focus: Tummy Tuck, Breast Lift, Breast Reduction, Breast Augmentation, Nose Reshaping, Ear Pinning, Eye Lids, Forehead Lift, Face Lift, Liposuction, Skin Grafting, Thigh Lift, Body Lift, Butt Lifts, Breast Reconstruction.
Below is a Patient Review:
Dr Motakis is an outstanding plastic surgeon. I recently had the rhinoplasty (nose shaping) procedure done by Dr Motakis and I am absolutely thrilled with the results. Dr Motakis is incredibly professional, compassionate and a highly skilled surgeon. My entire experience – consultation, surgery and recovery was amazing. Dr Motakis provides excellent pre-op and post-op care with every appointment – wonderful office staff also.