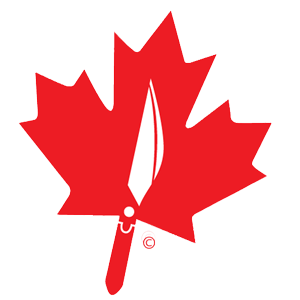 Surgeons In Canada
We proudly help Canadian's find Board Certified Surgeons in their area.
Nation Wide Service
Proudly helping thousands of men and women in Canada, locally and nation wide
Stress Free
Our dedication to finding the best plastic surgeons make things easier, simpler, and stress free for you
Board Certified Surgeons
We only recommend the Top Board Certified Surgeons through out all of Canada's provinces
Peace Of Mind
We only recommend surgeons with years of experience, excellent patient care, and the strictest safety standards
Research Done For You
We do the leg work, saving you from the countless hours of research needed for finding a surgeon
Love Your Results
By choosing the best plastic surgeon you will have excellent surgical results that you will cherish forever
We Only Recommend Surgeons With The Following Certifications

Oculofacial Surgery Society

American Facial Surgery Academy

Canadian Aesthetic Surgery Society

American Aesthetic Surgery Society

Canadian Society Of Plastic Surgeons

American Society Of Plastic Surgeons

Canadian Dermatologic Society

Royal College Of Surgeons Of Canada

Receive The Highest Quality Patient Care
Our recommended plastic surgeons truly care about their patients well being, needs, and concerns. Rest assured you are in good hands.
Patient Testimonials
Here are a few patient testimonials about our services and their surgical experience
I have received facial fillers and Botox for several years from various surgeons. To date, he has given me the best results. He is quick with the procedure, has a gentle touch, but also is very precise and has a keen eye for symmetry. Thank you Surgeons In Canada for recommending him!
Jennifer H.
Undergoing breast augmentation surgery in Calgary for a double mastectomy can be a very traumatic experience, but from my first appointment till the last the care & attention I received was and remains the most wonderfully positive experience of my life.
Saanvi P.
I had a lot of tummy skin from c sections and weight loss and when I finally got up the nerve to do something, I found their caring and knowledge comforting. I had my breast implants surgery in Edmonton along with a tummy tuck and everything went perfect, I love my look!
Nichole L.
I honestly could not be happier with my results, I received breast implants in Ottawa and they look natural and subtle, exactly what I wanted and needed! All in all, incredible experience you don't need to look any further. Thanks for everything guys I am so appreciative!
Sue M.
Follow Us And Share Your Surgery Stories!
[et_social_follow icon_style="slide" icon_shape="rounded" icons_location="left" outer_color="dark" network_names="true"]