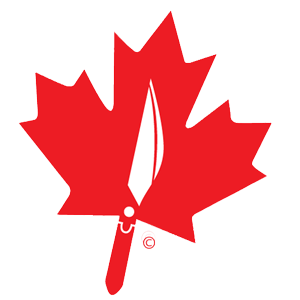 Quickly Find The Best Plastic Surgeon In Edmonton For Breast Augmentation
There are over 30 different breast augmentation doctors in Edmonton to choose from, so it's easy to see how finding the right surgeon can be a daunting process. This is why we created a list of the top breast augmentation surgeons in Edmonton. Below you will find board certified and highly skilled surgeons who have a proven track record of providing outstanding surgical results for their patients.
Places To Get Breast Implants In Edmonton
Below you will find contact info, certifications, and patient reviews of plastic surgeons who provide the best breast implants in Edmonton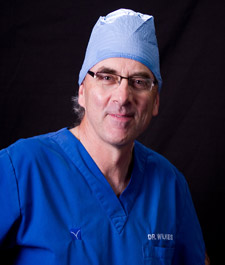 Dr. Gordon Wilkes:
Why We Choose Him:
Dr. Gordon Wilkes is a graduate of the University of Alberta. He practices at the University of Alberta Hospital, Stollery Children's Hospital, Misericordia Hospital and the Plastic & Cosmetic Laser Surgical Centre. Dr. Wilkes is the Divisional Director of Plastic Surgery and a Clinical Professor of Surgery at the University of Alberta in the Division of Plastic Surgery. He is the past President of the Canadian Society of Plastic Surgeons and past Chief Examiner for the Royal College of Physicians and Surgeons of Canada.
Patient Reviews:
Dr. Wilkes and staff made me feel so comfortable. I was cared for better then I thought I would be! I had a breast augmentation done March 17, 2016 and they are beautiful! Perfect size and they feel wonderful! Thank you everyone!
I had a breast augmentation near the end of May 2014 and I absolutely love them. They are perfect; I have minimal scarring, they feel natural, and my nipples aren't numb. He made sure that they fit with my frame (I am quite tiny) and didn't look over the top. The procedural was so quick and while I was sick from the pain meds for two days after, once switching, the pain was so minimal. He's kind, knowledgeable and I couldn't be happier. My confidence went up 100%
I had a breast argumentation in the beginning of May 2014. When I went in for the consultation he was everything I could have asked for in a surgeon. He was very kind, answered all of my questions, let me try on different sizes, take pictures, really whatever I felt necessary to make my decision. I consulted with him for at least 45 minutes.. He was honest with me when I told him what I wanted and how I wanted my breasts to look and gave his honest opinion on what would look best on my frame. When I finished the consult he was very professional and did not ask for my opinion right away.. Instead gave me a number to call if and when I was ready to get the surgery. On the day of surgery he was very prompt and I also got the chance to talk to him again and confirm what was going to take place before it did. All the people who work with him are fantastic. They are very welcoming people. Never did I feel uncomfortable or like I was making the wrong decision. His nurses were so helpful and basically sat next to me once I woke up and was feeling sick. He even called me the next day to check on me and responded personally to all my my calls. The results were better than I could have imagined ! Most people don't know I have fake breasts .. Even by feel! (Unless I tell them) I strongly recommend him, and I am so happy I made my decision to get my breast argumentation by him.
Dr. Gordon Wilkes was recommended to me by my family doctor. He answered all my questions regarding my breast augmentation surgery. He was very easy to talk to made me feel very comfortable. I am so pleased with the results of my surgery and the job he did. His staff and his recovery nurses were very helpful and willing to answer all my recovery questions. They provided to me excellent service and were very professional. I am very happy and pleased Dr. Wilkes did my surgery and I highly recommend him. Thank you!!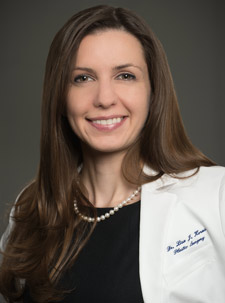 Dr. Lisa Korus:
Why We Choose Her:
Dr. Korus completed her plastic surgery residency training at the University of Alberta.  Following this, she underwent sub-specialty training in hand and wrist surgery at the University of Western Ontario's Hand and Upper Limb Centre and sub-specialty training in breast surgery at the University of Toronto.  Throughout the course of her studies, Dr. Korus also competed a Master's Degree in Public Health from Johns Hopkins University focusing on assessing and improving surgical outcomes.
Dr. Korus is also a member of the Alberta Medical Association, Alberta Society of Plastic Surgeons and Canadian Society of Plastic Surgeons.  She is a Fellow of the Royal College of Surgeons of Canada and is a candidate member of the Canadian Society for Aesthetic Plastic Surgery.
Patient Reviews:
A few days post op, top surgery. Dr. Korus, her surgical team and staff cannot get enough praise. So far, excellent results, great , prompt care and follow up. Very pleased with this surgeon, her knowledge, and bedside manner. Her team was excellent and her assistant Brenda is friendly, willing to help and always returns phone calls and or emails. Would highly recommend this Dr!!
My surgery is booked this week. So far Ive had 2 appointments with dr Korus and numerous contact with her assistant Brenda. First of, her assistant is amazing, professional, friendly, approachable and most importantly available. Shes helped to answer all of my questions via email and phone in a very prompt manner. Dr Korus is very knowledgable with a great, calming mannerism. She is patient and professional, and addressed all of my concerns. I feel extremely comfortable with her and confident that Ive picked the right surgeon for top surgery.
My doctor referred me to doctor Korus. I got into see her in a few weeks and must say it was great to see a female specialist who is so knowledgeable and well trained but also takes the time to listen. I never felt rushed and was booked for surgery. Don't ever change Dr Korus.
I am 3 weeks post op of a breast reduction with Dr. Korus and am very pleased. She was very helpful during the pre op appointments and post op appointments. I am recommending her to whoever talks to me about plastic surgery. Her receptionist answered every one of my calls and even called me the after surgery to make sure I saw her that day.
Doctor Korus and her staff were extremely helpful throughout my pre-op appointments, surgery and post operative care. I had a bilateral breast reduction/lift and am very pleased with the results. Would refer friends and family.
I was referred to Dr Korus and recently had a breast reduction/lift. She is extremely punctual, knowledgeable, and friendly. I was super comfortable though the entire process and never felt rushed or unimportant. She did a great job on the surgery and I would highly recommend.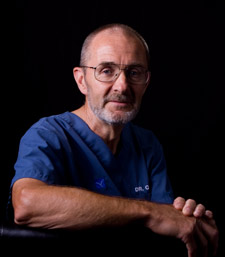 Dr. David Campbell:
Why We Choose Him:
Dr. David Campbell is a graduate of the University of Alberta and a former Chief of Plastic Surgery at the Royal Alexandra Hospital. He practices at the Royal Alexandra and Misericordia Hospitals and at the Plastic & Cosmetic Laser Surgical Centre. Dr. Campbell is also an Assistant Clinical Professor at the University of Alberta in the Division of Plastic Surgery.
Patient Reviews:
Recently had augmentation and implants 415cc the nurses were amazing Dr Campbell asked what I wanted and I trusted him with his opinion and extremely happy with my outcome. Three weeks later can't see a scar they done an amazing job from start to finish. I highly recommend Dr Campbell .
I went to see Dr.Campbell in February for a breast augmentation and lift. He is amazing! I asked for natural looking breasts that were not to large but I wanted them full. He gave me 200cc and made my areola smaller. He and his staff were great pre and post op. I highly recommend him!
I'm on day three post op, love my results dr campbell was very up front and honest, he deffently knows what he's doing! The staff was a amazing happy and cheerful were very attentive and helpful! I had a great experience and would highly recommend Dr.campbell! I had a breast augmentation 5″8 Dr.Campbell said tear drop cohesive implants would be best for me he used 350cc they are very natural looking and it's only been three days! So happy I chose this clinic 🙂
I had a breast augmentation one year ago, I was very nervous as I have never been under a general anesthetic before. I found the staff to be very supportive and helpful from start to finish. I have recommended Dr. Campbell to several of my friends as well. I am so happy with my results and so glad I had the procedure done at this office. Thank you Dr. Campbell and staff on a job well done 🙂
It has been 1 year ago this month , That I received Breast implants . The office was great to deal with , Dr. Campbell is straight to the point , I like that . I told him what i wanted . He said might be a little to big for my frame , we went a little smaller . They look great . I feel amazing . He has made me feel like that woman i want to be . Thank you Dr. Campbell and all your staff . You have changed my life.
I had a breast augmentation done by Dr. Campbell almost 10 years ago now and I am going in soon for the second. He is amazing at what he does and extremely knowledgeable. I was beyond happy with the results and am looking forward to the next one.
---
Breast Surgery Explained
Click on the video to see a brief overview of the breast enhancement process. Including how and where the implant will be located plus the different shapes and sizes that are available.
Breast Implants Edmonton: An Introduction To Augmentation Surgery

Plastic surgery fields are numerous and the procedures are similarly diverse in nature. However some are more common than others with one of the more common surgeries being breast enhancement, also known as a breast lift or breast implants. Breast augmentation is commonly mentioned in places that revolve around entertainment, fashion, and in image conscious cities such as Toronto and Hollywood where large breasts are seen everywhere from the windows of lingerie stores, swimsuit magazine covers, to cosmopolitan literature.
Even though some women may be blessed with double-D and 32 waists, the vast majority of women feel inadequate when they look in the mirror and see what nature has given them as unfortunately sometimes it's not what our jaded society expects of them. It's no surprise then that with the growing norm of operations in the past decade, we see not only middle-aged women but also women in their early twenties spending tens of thousands of dollars or more on their surgical needs. Edmonton isn't the only city in Alberta that is showing an increase in plastic surgery procedures, Calgary is equally growing just as fast
Regardless of why you choose to have a surgical operation performed, we consider the procedure a good thing if the woman who chooses plastic surgery actually gains a boost in her self-esteem and achieves some amount of confidence for herself and in turn feels like she can conquer the world.
One place to find a good surgeon, besides from our list of physicians above, is RateMds. This website is based on reviews from patients about their cosmetic or plastic surgical procedures. These are unsolicited and honest reviews of surgeons this is why Ratemds.com is one of the best resources to finding plastic surgeons and doctors throughout Canada and the United States. You can simply enter your city and or zip code and search through the listings of doctors. There is also the added benefit of peer reviews, office hours, locations, and contact details. This is number one place we recommend to research breast implants Edmonton surgeons and how determine which plastic surgeon will be right for you.
Health Conditions You Need To Meet Prior To Your Procedure
Cannot be an active smoker, as smoking interferes with the healing process. Note* if you do smoke cigarettes then you have to quit smoking within 4 weeks of the surgery
You have to be healthy and over 18 or if under 18 a have parent consent
Must be healthy and over 22 to receive the newer gel, also known as, Gummy Bear breast implants
If you are or have been pregnant then you will need to wait for at least 4-8 weeks after you have stopped breast feeding
Cannot have active infections within your body. For example HIV, STD's, Flu, Cold etc. need to be cleared by a doctor. Please see your doctor and consult with your surgeon if you have any of the above infections.
Can not have any type of bleeding or clotting blood issues
Choosing The Right Breast Implants Size
Breast implants are not an exact science. No cc amount directly equals a cup size as existing breast tissue, shape of the rib-cage, and your own personal anatomy plays a huge part in finding the right size. 2 ladies can have the same exact stats, same exact cc's, but both can have a completely different outcome because their anatomy is completely different. This is why it is so important to speak in detail with your plastic surgeon during your consultation. It is also important to note that different manufactures can have slightly different implants and also leads to women having different results then other women.
How Women In Edmonton Alberta Determine Their Breast Implants Size
We have been asked the question about on how many cc's equate to a certain cup size. After receiving so many questions on the subject we decided create an easy to use guide to answer your questions. So we sat down with our math guy and we came up with a simple and easy to understand size chart. These calculations are very detailed and based on exact implant widths, projections, circumferences, and bra sizes in order to calculate volumes correctly and accurately.
*Note this guide is for women who are already starting with a B Cup Size.
Here is our breakdown of the number of CC's and what cup size it roughly equals.
0 – 93 A Fuller B Cup
93 – 291 C Cup Size
300cc – 516 D Size
516 – 768 E (DD) Cup Size
768 – 1048 F (DDD) Cup
1048 – 1359 G Size
1359 – 1701 H Cup Size
How Much Are Breast Implants In Edmonton?
The cost of breast implants in Edmonton range from $5,000 – $10,000
It's worth noting that you should check that the total fee includes the surgical fee, cost of implants, anesthesia fee, surgical facility fee, and follow up care. This is something you must be aware of up front as the anesthesia fee on average adds $1000-1500 to the cost.
What To Expect During Recovery & Length Of Results
A day or two after surgery, you should be up and about. Any dressings will be removed within several days, and you may be instructed to wear a support bra. Your plastic surgeon will probably permit you to shower between three and seven days following surgery. Stitches will be removed in about a week. Some discoloration and swelling will occur initially, but this will disappear quickly. Most residual swelling will resolve within a month.
The first week will require as much rest as possible then bruising will subside in about 2 – 4 weeks
Final result will not be seen until 6 months to a year, after the implants have settled into place under the skin and the muscles relax back to their original place prior to the surgery.
it is often possible to return to work within just a few days or a week, depending on your job. Vigorous activities, especially arm movement, may be restricted for two to three weeks.
Sexual activity should be avoided for at least the first week following surgery. After that, care must be taken to be extremely gentle with your breasts for at least the next month
Except in the event of implant deflation requiring surgical replacement with a new implant, the results of your breast augmentation surgery will be long-lasting. However, gravity and the effects of aging will eventually alter the size and shape of virtually every women's breasts, you may choose to undergo a breast "lifting" procedure to restore their more youthful contour.