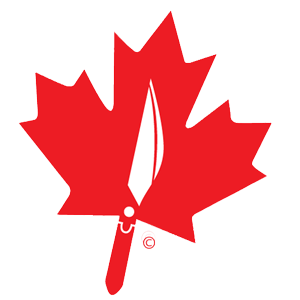 Women In Montreal Are Increasingly Having Breast Implants Surgery
Breast implants Montreal has seen an increasing trend of women getting either breast implants or a breast lift in the Quebec province. This trend has most likely stemmed from the day and age we live due to one unfortunate reality, society has driven women to look and feel perfect, with bust lines that are large and voluptuous and waists that are thin and petite. As disheartening as this is, it does make some women feel they are quote on quote not good enough for our jaded societies standards and look to improve themselves through plastic surgery. Among the many procedures available the most common is undoubtedly breast augmentation.
Here are a few other reasons women choose to have breast implants Montreal surgery:
Enhance body shape if your breasts are too small by making more proportionate to your frame.
Increase the breast tissue volume after pregnancy and nursing.
Equalize a difference in breast size (cup size) to gain breast symmetry.
Reconstruct breasts following a mastectomy or injury.

---
Breast Implants Surgery In Montreal, Quebec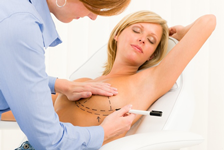 Breast augmentation is aimed at creating symmetry in a person's bust line, help correct sagging breasts, increase fullness of the breast after pregnancy and or a dramatic weight loss, and to improve one's self image and self-confidence. Most older women tend to have their operation to bring back the youthfulness of their bust line while younger women tend to get breast implants to enhance a fuller and more voluptuous look. Every person's reasoning is different but the main goal is the same, to feel more confident.
However there are some conditions to check to see if you are a candidate for breast implants Montreal surgery.
Must be healthy and over 18 to receive saline breast implants Montreal
Must be healthy and over 22 to receive the newer gel, also known as, Gummy Bear implants
Cannot be an active smoker, as smoking interferes with the healing process. Note* if you do smoke cigarettes then you have to quit smoking within 4 weeks of the surgery
If you are or have been pregnant then you must wait for at least 4-8 weeks after you have stopped breast feeding
Must not have any type of bleeding or clotting blood issues
You must also not have any active infections within your body.
Breast Implants Types – Silicone & Saline
Breast implants Montreal come in many different shapes and sizes and women have many options in terms of the final appearance of their body and sometimes are unsure how to choose the right size breast implants.

Silicone Implants Benefits:
All Cohesive Gel implants are FDA and Health Canada approved.
Each implant is filled with a thick, cohesive silicone gel formula that holds together uniformly and retains a natural pliability that closely resembles breast tissue.
Cohesive Gel implants suffer from less rippling/wrinkling than saline implants and older liquid silicone implants.
Ideal for women with very little natural breast tissue or fat.
If a Cohesive Gel implant leaks or ruptures, the silicone gel will not be released.
Each implant has a set fill volume for predictable results.
Saline Implant Benefits:
Saline implants have been FDA and Health Canada approved for many years.
Each implant is filled with a sterile salt-water solution similar to the fluid that makes up most of the human body (i.e., it is harmless and compatible with the human body).
Saline implants generally have a slightly firmer feel than silicone-filled implants.
Ideal for women with slight breast asymmetries.
The insertion of any given saline breast implants Montreal implant during surgery requires a smaller incision than that required for a similar size of Cohesive Gel implant.
Saline implants are cheaper than Cohesive Gel implants, which means the total procedure cost for saline implant augmentation is cheaper for the patient.
What To Expect During Your Breast Augmentation Procedure?
Breast implant surgery is commonly performed on an outpatient basis at a hospital or state-of-the-art surgical unit while the patient is under a general anesthesia and asleep. Once the anesthesia has been administered to the patient the breast tissue is raised to create an open pocket under the breast tissue or beneath the chest wall muscle. Inserting an implant behind each breast can increase a woman's breast size by one or more bra cup sizes. Implants typically contain a saline solution (similar to saltwater) although in special cases the implants can contain a silicone gel (note* for more information on implant types please see our breast implants Vancouver article). In some circumstances, particularly those in which there is breast asymmetry (uneven breast size), an inflatable implant may be used to allow the surgeon to adjust the level of inflation to attain breast symmetry and balance. Breast implants Montreal surgery for 300cc and 400cc implants typically lasts from 1 to 3 hours.
What Happens During The Recovery Process
Generally, post-operative instructions call for plenty of rest and limited movement in order to speed up the healing process and recovery time.  Bandages are applied right after surgery to aid the healing process and to minimize movement of the breasts.  Once the bandages are removed, a specialized surgical bra will need to be worn for several weeks.  Patients sometimes report minor pain associated with the surgery.  This pain can be treated effectively with oral medication. While complications are rare, patients can minimize potential problems by carefully following the directions given by the physician after surgery.
Finding a Plastic Surgeon for Breast Implants Montreal
One of the quickest and simplest ways to find information on surgeons who perform breast implants Montreal is to use a site like ratemds.com This website provides a list of the top plastic surgeons throughout the United States and Canada. There are user reviews, documenting step by step their thoughts and feelings of how they were treated during the consultation, pre-surgery, and post-surgery offering valuable insight.
There are a number of plastic surgeons across Canada and it can be difficult to find the one who meets your needs. We hope the above information has helped you to feel more comfortable and confident as your move forward. Please check out the pros and cons YouTube video below for more information on breast implants Montreal. For more info see this youtube video to get a visual idea of what its like to have breast implants Montreal surgery.