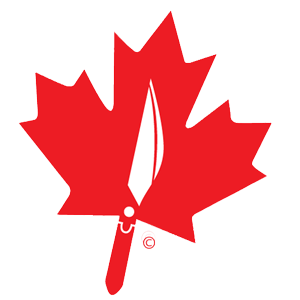 List Of The Best Boob Job Surgeons In Calgary
As more women in Calgary have been considering breast implants or commonly known as a Boob Job we have seen an increase in women feeling overwhelmed by the abundance of breast augmentation information out there. Coupled with the sheer number of plastic surgeons in Calgary, it's easy to understand how daunting it is to find the perfect cosmetic surgeon to perform your boob jobs procedure.
In response to this we here at Surgeons In Canada have put together a list of the top rated boob job surgeons in Calgary, Alberta. We aim to help women like yourself feel less overwhelmed and feel confident in finding the right cosmetic surgeon for you. We also have detailed information on what to expect when having your boob job procedure
Boob Job Calgary: List Of The Best Plastic Surgeons
Below you will find a list of plastic surgeons who provide boob job services in Calgary. You will also find their credentials, patient reviews, and contact information.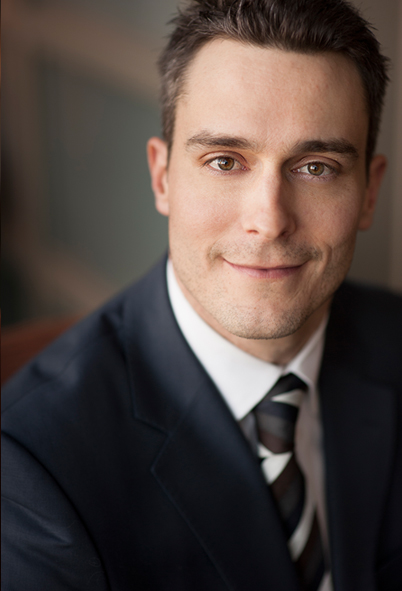 Dr. Frank Ryan:
Phone: (403) 245-1228
Website: http://www.ryanfrankmd.com/
Why We Choose Him:
Dr. Frank Ryan is certified by the Canadian Medical Association, Alberta Medical Association, Canadian Society For Aesthetic Plastic Surgery, College of Physicians & Surgeons of Alberta, and the Royal College of Physicians and Surgeons. He has a big heart and has traveled abroad to help those in needs by performing cleft pallet procedures Pro Bono for children in Cambodia. Dr. Ryan also has a 4.9 start rating on Ratemds.com which again showcases his surgical talent and his level of care for his patients. Below is a patient review of Dr. Ryan.
Patient Reviews:
We met Dr. Frank at the children's hospital . He did an absolutely amazing job on my daughter's cleft palate repair. He has always been amazing with her even though she is not always pleasant at doctors visits. He explained everything to us thoroughly and answered any questions we had. Could not have asked for a better doctor to care for my little girls needs.
Dr. Frank did my breast augmentation 6 months ago and I couldn't be happier! His assistant Shona & his nursing team (Carol & Lana) answered all of my questions and made me feel so comfortable. They were able to get me in for surgery quickly. Dr. Frank is honest about what will suit your body best and the results speak for themselves! I will be coming back to have my tummy done very soon!
I recently had a scar revision done by Dr. Frank. Couldn't be happier and plan on going back there again. Great staff as well.
Dr. Frank was my surgeon for a reconstruction and partial amputation after a table saw accident. I found him to have comforting bed side manner and be very informative and descriptive in what and why he was doing things and in making sure I understood after care.
I went to Dr Frank to fix a botched breast augmentation done by a well known Edmonton surgeon. I had suffered for years with discomfort and pain, when I finally decided to make a appointment with Dr Frank. It was the best thing I've ever done. The whole team was so kind and informative. I booked my surgery with Dr Frank, the aftercare they provide in their surgical suite is outstanding way better than some who have it in a hospital it was so private and relaxing and after 6 weeks of recovery I feel amazing. Healing process went great, if I ever decide to do any other surgery it will definitely be with Dr Frank
I wanted to write a review as I found very little ratings for Dr. Frank when I was researching the best doctors for a breast augmentation. I had 2 kids that I nursed and my breast were deflated. A few friends had recommended Perron so I booked a consult with him, in the meantime I had booked a consult with Frank (not realizing they worked together). I got in right away for a consult with Dr. Frank- when I first met him the nurse did most of the talking and he seemed to agree with everything she said. They were realistic with what fit my body and my expectations. The nurse was a bit harsh- but she was realistic and they both answered my sheet of questions I brought in without judgement. I booked a breast augmentation surgery with him, but wanted a earlier date. He booked me in on a day that Perron would be doing surgeries and came in just to do my surgery. Shauna his receptionist was very accommodating, Carol the nurse was really fantastic and made me feel at ease and Dr. Frank was compassionate. The surgery itself was fine- very little pain. It took about 2 months for the implants to settle (which was a bit discouraging when I looked in the mirror), now 4 months post op I couldn't be happier. I have no pain whatsoever, my scars are barely noticeable and I'm more confident than I've ever been. I would recommend Dr. Frank and his staff on a heartbeat!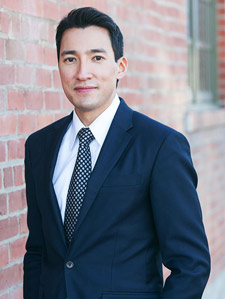 Dr. Jonathan Lee:
Phone: 403-286-4263
Website: http://calgarysurgery.com/
Why We Choose Him:
Dr. Jonathan Lee is an experienced, Canadian and New York fellowship-trained Plastic Surgeon based in Calgary. Well-established, he is board certified by the Royal College of Physicians and Surgeons of Canada, and specializes in both cosmetic and reconstructive plastic surgery. He began his studies at the University of Calgary as a double major in both Science and Music Piano Performance. He then went on to study medicine at the University of Alberta, where he completed his medical degree (MD) in 2003, followed by a five year residency in Plastic and Reconstructive Surgery (FRCSC).
Patient Reviews:
I just recently had a BA done by Dr Lee and I'm so happy that I chose him as my doctor! The healing process has so far been going well and I am so happy with the results. With so many plastic surgeons in Calgary it really is hard to choose a doctor but I have not regretted my decision once. I read a review on here that Dr Lee is just trying to line his pockets with as much money as he can but I definitely did not get that feel upon meeting him nor have I ever had that feeling. Dr. Lee is so kind. He personally phoned me the day after my surgery just to see how things were. Someone who just cares about the money would not do something like this. His receptionist Nikki is awesome and super friendly. Upon booking my consultation she was so helpful with any questions I had about breast surgery. I would definitely recommend him to anyone looking to get a BA done.
I've now had a few facial surgeries done by Dr. Lee and he is exceptional and does beautiful work. I feel great and I just look better and rested. Overall a very positive experience and I would trust him entirely. He is incredibly attentive and I would not hesitate to recommend him to anyone!
I would 100% recommend dr Lee for breast implants and tummy tuck. He and his team have been incredible just with everything from questions to emails to more questions— and believe me there were many. I really appreciated dr Lee's honest opinion and even after first meeting you feel as if you've known him forever. After kids my stomach muscles were all stretched out and breasts gone. One was more dropped with breastfeeding and I didn't even notice until dr Lee pointed it out! He absolutely exceeded my expectations and I'm now almost a year and couldn't be happier with everything from start to finish. Scars barely there. Best decision ever and ongoing care has been excellent. Thank you dr Lee and your wonderful staff!!
Dr. Lee was in Vancouver last month teaching other doctors how to inject Dysport (like botox) and fillers and I got to be his demo patient. He injected my entire face and I love the results especially that I look younger and still really natural. He was very gentle, kind, and made me feel so comfortable (even in front of other people all watching me). I would recommend Dr. Lee 100%! I hope he comes back to Vancouver again soon.
I had gone to other plastic surgeons for consultations, but Dr. Lee & his team were so far above and beyond with their service and knowledge, there was no question on where to book my breast augmentation. An excellent team of professionals, I couldn't be happier with the service and outcome. I would highly recommend this team to anyone considering a procedure.
I got a BA almost 2 years ago from Dr. Lee. The staff at Macleod Trail Plastic Surgery were so helpful and the women working there were knowledgeable and really made me feel comfortable. Dr. Lee himself is/was very quiet so I felt he definitely isn't the type of doctor who is going to hold your hand throughout the process but that being said he is a very skilled and professional doctor. My results from my BA were far more than I could have imagined and I am so thankful I chose him to do the procedure!!! Would HIGHLY recommend him to anyone seeking a BA (and I get compliments on how well mine were done too!)
Dr. Jeffrey C. Dawes:
Phone: 403-252-0266
Website: http://www.calgaryplasticsurgeons.com/
Why We Choose Him:
Dr. Dawes MD has extensive surgical training in areas ranging from aesthetic surgery to major facial trauma, hand injuries, breast reconstruction and microsurgery. In total, Dr. Dawes has acquired 17 years of post-secondary education prior to opening his own practice in 2010. He has two undergraduate degrees (B.Sc., B.Comm.) as well as a Masters degree in Business (MBA) from the University of Calgary. In 2004, he graduated with his MD degree at the same institution, and was named valedictorian of his medical school class. Dr. Dawes was accepted into the highly-competitive aesthetic and reconstructive plastic surgery program at the University of Calgary, where he completed five years of intensive surgical training. Dr. Dawes also is a member of the Royal College of Physicians and Surgeons of Canada. He then undertook a coveted one-year postgraduate training fellowship in Mohs micrographic (skin cancer) surgery, which he completed through an American College of Mohs Surgery (ACMS)-accredited training program. Dr. Dawes is one of only two plastic surgeons in Canada trained in Mohs surgery, which along with post-cancer soft-tissue facial reconstruction, remains his primary academic interest.
Patient Reviews:
I had a breast augmentation few months ago, the whole process was wonderful. I chose the smallest implants because I was more interested in firmness than size and the staff and doc were supportive. They didn't try to push ' bigger ' on me. Everyone is super friendly and make you feel comfortable. Dr. Dawes was wonderful and I would recommend him to everyone.

I went into Dr. Dawes' office originally for a small procedure and left with a consultation booked for Bi lateral Breast Augmentation. I had had 9 consults over the course of 8 years and did a lot of research and went in with a lot of knowledge and minimal questions. He did however answer every question I had with great confidence and professionalism. I told him that I was going for a more natural look and he agreed. He told me the max he would give me and the minimum. He agreed that my mind and heart were ready. I spoke with Vikki and told her I thought it was odd that he wasn't a douche bag and that he didn't undermine ANYTHING that I said and she told me he was a husband and a father to a handful of kids and he was just an overall good man with integrity. I appreciate the team. Fast forward to the day after my surgery and man oh man was I a wreck… I texted his cellphone " in case of emergency" and he assured me I was fine, might I add at 11:30pm…Dr. Dawes is an incredible doctor and I am incredible pleased with everything that he says, does and stands for and his follow through. I without a doubt will stand by his work and will continue to recommend him to everyone I know. Keep it up Dr.Dawes, I look forward to the future as your patient.
My experience with Dr. Dawes was nothing but amazing. I had my first BA with him and he was so thorough with answering all of my questions, he made me feel 100% comfortable through out the process. I am so pleased with results and size he helped me choose, he really did a wonderful job! I would highly recommend him to anyone. On top of everything, his staff was on top of everything and more than helpful. Thanks for a great experience!
I had a BA done at the end of september 2014. I love the results, they look completely natural and full, couldnt be happier. The staff was very nice and helpful. My scars are minimal, healing time was very fast and almost painless. I also was not offered a "prize" for this review. Dr Dawes is very professional and I didn't feel uncomfortable, pressured or uneasy at any point from the consult, to the day of, to my post op visit.
After breast feeding two babies, I could hardly fill an A cup. Dr. Dawes and his staff were very friendly. They made me feel comfortable and answered all my questions.They gave me plenty of time to think and I was never pressured to make a decision. Dr. Dawes has a reasonable wait list…none of this "Next year" we have an appointment kind of stuff. I felt in good hands during the surgery, and I am so happy with the results. I have gotten so many compliments from my friends who know… and since I look "very normal" and not like Barbie, no one at worked noticed. Also, I had my doubts about the recovery time, but Dr. Dawes was right…I was back at work after 5 days. Great experience…I should have done it sooner!
For More General Information On Boob Jobs Please Read Below
Things You Must Check Before Having Your Breast Implants Procedure
Here is a quick list of health conditions you must meet to be a candidate for breast augmentation surgery.
Cannot be an active smoker, as smoking interferes with the healing process. Note* if you do smoke cigarettes then you have to quit smoking within 4 weeks of your procedure
If you are or have been pregnant then you must wait for at least 4-8 weeks after you have stopped breast feeding
Must not have any type of bleeding or clotting blood issues
You must also not have any active infections within your body.
How Much Do Boob Jobs Cost in Calgary, Alberta?
Usually the cost of a breast augmentation operation is between $5,000 and $15,000 dollars. These numbers are just general numbers where the actual cost of your surgery will fall somewhere in between the amounts above. During your consultation your plastic surgeon will break down the total cost of what your surgery will be so you will know up front how much your surgery will be.
How To Determine Your Ideal Cup Size In CC's
We have been asked many times how to tell how many cc's equates to a certain cup size. After receiving so many questions from women in Calgary we decided create an easy to use guide to answer your questions. So we sat down with our math guy and we came up with a simple and easy to use size chart. These calculations are based on implant widths, projections, circumferences, and bra sizes in order to calculate volumes as accurately as possible.
*Note this guide is for women who are already starting with a B Cup.
Here is our breakdown of the number of CC's and what cup size it roughly equals.
0 – 93               = A Fuller B Cup
93 – 291           = C Cup
300cc – 516     = D Cup
516 – 768         = E (DD)
768 – 1048      = F (DDD) Cup
1048 – 1359    = G Size
1359 – 1701     = H Cup
Silicone Vs. Saline:
There are many different shapes, sizes, and types giving women many options in terms of the final appearance of their body. However sometimes to many options can lead to you feeling unsure of how to choose the right type.
Benefits Of Saline:
Ideal for women with slight asymmetries.
Saline is cheaper than silicone Cohesive Gel, lowering the total cost of your operation
Has a slightly firmer feel than a silicone-filled implant.
Have been FDA and Health Canada approved for decades.
The required incision is smaller than what is needed for Cohesive Gel.
Benefits Of Silicone:
Each implant is filled with a thick, cohesive silicone gel formula that holds together uniformly and retains a natural pliability that closely resembles breast tissue.
Ideal for women with very little natural breast tissue or fat.
If there happens to be a leak or rupture, the silicone will not be released.
Silicone implants suffer from less rippling/wrinkling than saline
Are FDA and Health Canada approved.
Have a set volume for much more predictable results.
Where Will Your Procedure Be Performed & How Long Will It Take?
In Calgary boob job surgery is commonly performed on an outpatient basis at a hospital or state-of-the-art surgical unit while the patient is under a general anesthesia and asleep. Once the anesthesia has been administered to the patient the breast tissue is raised to create an open pocket under the tissue or beneath the chest wall muscle. The operation time can vary depending on the size of your breast implants where typically 300cc and 400cc implants can last anywhere from 1 to 3 hours. Please note that during your consultation process your physician will speak in detail as to where he will be performing your procedure.
What Is The Recovery Process Like?
Generally, post-operative instructions call for plenty of rest and limited movement in order to speed up the healing process and recovery time. Bandages are applied right after surgery to aid the healing process and to minimize movement of the breasts.  Once the bandages are removed, a specialized surgical bra will need to be worn for several weeks.  Patients sometimes report minor pain associated with the surgery.  This pain can be treated effectively with oral medication. While complications are rare, patients can minimize potential problems by carefully following the directions given by the physician after surgery.
We hope the above information has helped you feel confident in having your boob job Calgary procedure, and we wish you well in your new look.